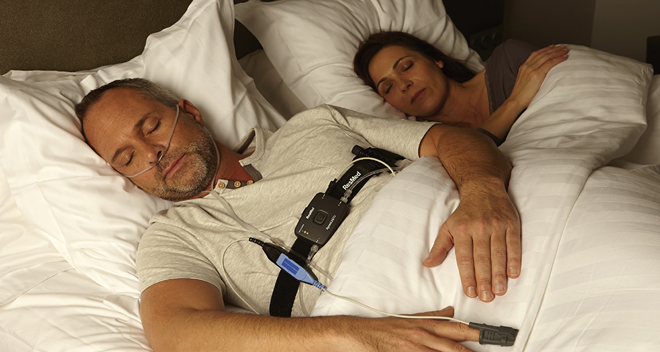 At this point, you already know that Sleep Apnea is serious.  You're totally aware of all the health problems linked to Sleep Apnea – Untreated Sleep Apnea increases motor vehicle collisions, Obstructive Sleep Apnea linked to maternal deaths, Sleep Apnea tied to hearing loss, Sleep Apnea can damage your memory – and you know that using CPAP therapy leads to overall improvement in your life – CPAP treatment can increase your lifespan, CPAP can restore brain tissue, CPAP therapy can make you more attractive.   The only question is, "why haven't you gotten tested for sleep apnea?"  If you're like most people, there are no shortage of reasons why you haven't gotten tested: you don't have time to go see a sleep specialist, you don't have any interest in sleeping in a strange room at a sleep lab while people observe your sleep.  The sleep lab may be way out of the way. The thousands of dollars of costs may be daunting or the whole process may overwhelm you. You may even be in between doctors and don't even know where to start the process. Now, though, there is a much easier to solution to getting tested:  the Easy Sleep Apnea Test Package, which allows you the opportunity to test yourself for the disorder in the comfort of your own bed, with no physician visits and at a fraction of the cost.
It's So Convenient
Indeed, one of the championing benefits of the Easy Sleep Apnea Test is that it is incredibly convenient. In fact, it's so convenient that you'll wonder why you didn't try it sooner. For one thing, you don't need to drive out of your way to a sleep lab to get tested – you can test yourself in the comfort of your home bed. Plus, you don't even need to visit a doctor's office. In as little as ten days, you could have the results you need to purchase a CPAP machine to start undergoing treatment.
It's Easy To Test Yourself
A lot of people get overwhelmed when it comes to operating gadgets and gizmos, but don't worry – the Easy Sleep Apnea Test is really easy to use.  The test arrives at your door.  If you have questions or concerns regarding its operation, there is a 24/7 phone coverage. In the morning, you can simply put the testing kit back in the package and return it using the pre-paid return envelope. A sleep doctor and licensed consulting physician will review your results. If CPAP therapy is deemed necessary, you will receive a prescription in as little as a week.
Why You Will Love the Easy Sleep Apnea Test
Thanks to the Internet and a DIY attitude, people are realizing that they don't need to visit a sleep lab to get tested for obstructive sleep apnea.  Home test are much more convenient and the results are just as accurate. In the comfort of your own bed, however, you can sleep how you usually sleep, which can provide results that may be a truer reflection of your real sleeping patterns.  Just think about it: in only a week's time, you could be starting to get your life back on track with CPAP treatment. In the end, there is nothing worth more than that.
*Insurance only covers the Home Sleep Test Package and not the Easy Sleep Apnea Test Package. The Home Sleep Test Package requires a prescription for the test from a doctor you see in person. Insurance requires this in person doctor visit. Click here for more details. Need more help? Call 866-564-2252.