Your current CPAP machine is likely outdated — it's loud, heavy, and simply hard to use. 3B Medical's Luna G3 BPAP 25A is a thing of wonder. The most advanced, intuitive CPAP machine available, the Luna G3 will revolutionize the way you think about CPAP therapy.
But upgrading your CPAP can be daunting, and many people turn to their insurance providers for assistance.
Will your insurance cover the world's most advanced CPAP?
The Luna G3 BPAP 25A could be yours for $0! Everyone's insurance coverage is unique. Allow us to check with your provider for you to find out what is covered (for free!). Click below to get started:
Have questions about our insurance process? We have answers… [Continue Reading]
The best CPAP machine your insurance can get you: Luna G3 BPAP 25A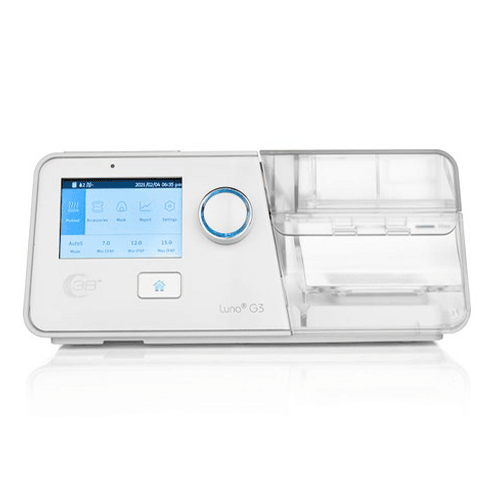 The Luna G3 BPAP 25A is the newest, smartest CPAP by 3B Medical. The Luna G3 has all of the newest, most advanced features to increase the comfort and efficiency of your sleep therapy.
Find out if your insurance will cover the Luna G3! Click below to get started:
AIRSENSE150