1.

Grumpy cat didn't know you need a prescription for a new machine. It's ok, we can help with that. We have a CPAP Prescription Package that can get you a renewal prescription in as little as one business day.
2.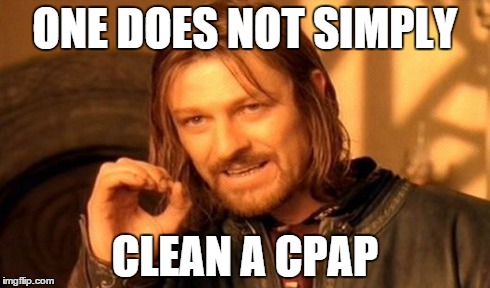 That used to be true. Not anymore. Now you can with the SoClean 2 CPAP Sanitizer!
3.

Cheers to your new CPAP mask! Click here to try our easy mask finder if you are still looking for the one.
4.

That CPAP would be the AirSense 10. It's the first "Smart" CPAP and yes it's so hot right now.
5.

The first night isn't easy, but sooner or later you'll be a believer. CPAP can change your life.
6.
 
Yes! That is what real sleep is like.
7.

Ruh-roh. Try a CPAP battery next time.
8.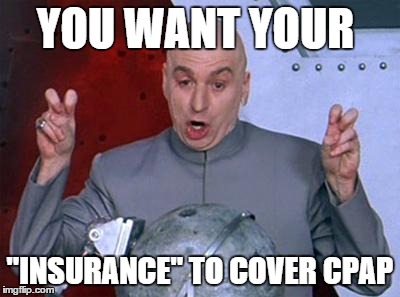 Dr. Evil may be skeptical, but it's true many insurance companies do cover CPAP. Click here to check your insurance coverage now.
9.

Water dripping into your mask? Don't worry your majesty. That is why heated tubes were invented.
 10.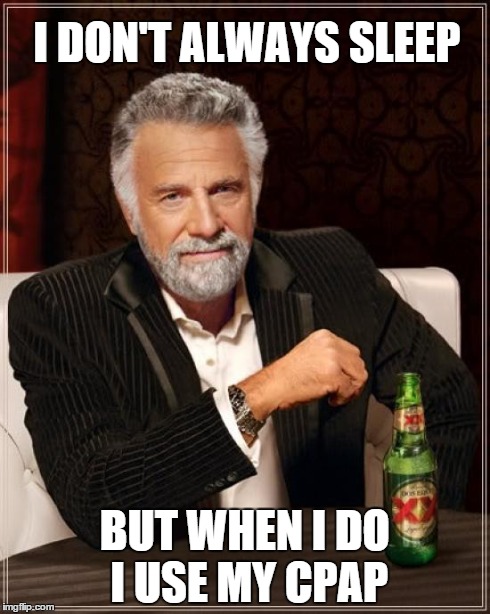 The most interesting man alive can be interesting all day every day because he uses his CPAP at night.