How is the AirFit P10 Different?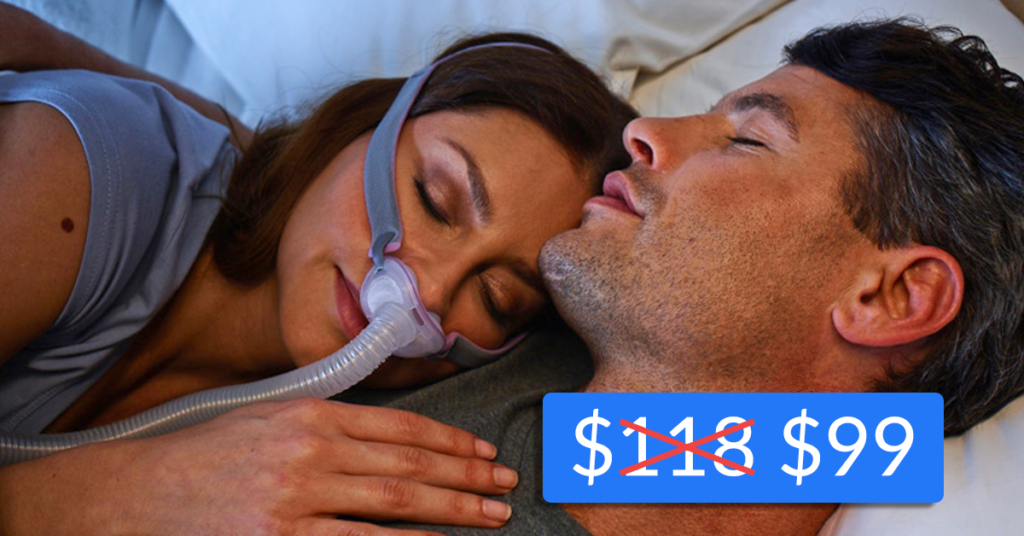 With an ultra-light tube and nasal pillow mask component, it's easy to forget that the
AirFit P10
is on your face, which makes falling asleep and staying asleep easier than it has ever been before. This nasal pillow mask is also ridiculously quiet – almost too quiet, especially if you've gotten used to a particularly noisy, outmoded CPAP mask.
Unique woven-mesh venting diffuses exhaled air.
A shocking 50% quieter and 50% lighter than its previous version.
In a recent study, people got up to 40 minutes more sleep with the Airfit P10 when compared with the Swift FX.
Features and Benefits
Available in both a pink version for Her and a blue version for Him.
Why are Sleep Apnea Patients Raving about the AirFit P10?
The AirFit P10 makes it easy to find your ideal sleeping position.
"So comfortable in any sleeping position with zero leakage no matter how I turn my head. The end result is a great night's sleep without wakeups caused by the mask leaking when I switch positions." – Joe G.
The Airfit P10 is lightweight and gentle on your skin. 
"I actually forget I am wearing anything on my face. No irritation… The cloth straps are very comfortable." – Vincent C. 
The Airfit P10 quietly maximizes the amount of sleep you get each night.
"This is the best mask that I have used in the past six years. I find the pillows fit snug, no air blowback, which I had on my previous mask, and it is lightweight… I am happy I came across this mask, sleep is so more restful now." – Richard S.
Now that the price of the AirFit mask system has been slashed to $99 (you also get free shipping), it is the perfect time to try this nasal pillow mask system for yourself. You'll love it, your partner will love it and you'll find yourself better rested and energized the next day with the AirFit P10.
The AirFit P10 could be yours for $0! Allow us to check with your insurance provider for you to find out what is covered (for free!). Click below to get started: